Despite the Kings being officially eliminated from playoff contention on Sunday with their 50th loss of the season and the fact people quit betting on them, Harrison Barnes believes Sacramento still has plenty to look forward to when it comes to future success.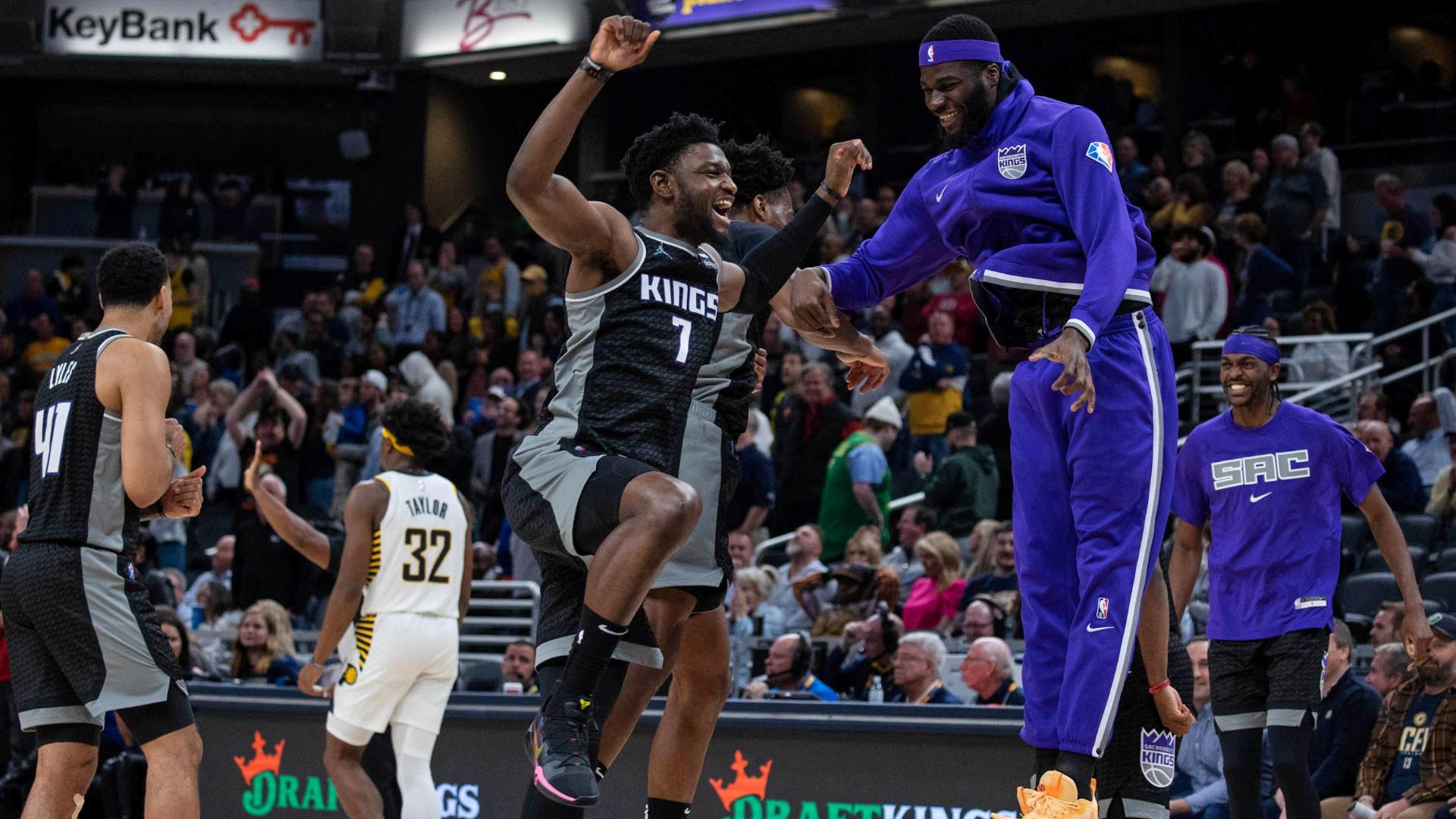 Sacramento has just three games left following its 109-90 loss to the Golden State Warriors at the Golden 1 Center Sunday evening, and Barnes would like to see the team finish strong so that they can carry any leftover momentum into next season.
"I think the most important thing right now is finishing out these three games," Barnes told reporters after the game. "… Although we're eliminated from the playoffs, I think for the guys who are playing right now, continue to finish out those three games with the same focus that we've had all year, and then after the season, you can reset and evaluate and go from there."
The 29-year-old forward led the scoring effort for the Kings in their loss to Golden State, the current No. 3 seed in the Western Conference, and recorded a double-double against his former team with 18 points on 7-of-17 shooting and 10 rebounds. The loss and subsequent elimination marked the 16th straight season Sacramento has missed the postseason — an NBA record for the longest such drought.
After delaying their elimination during their five-game road trip, the Kings welcomed Golden State to Sacramento and put up a fight — including a 12-0 run in the 4th quarter which put them within seven points of the Warriors. The Kings only led once when they jumped out to a 6-3 lead during the game's first two minutes.